This month I'm reading The tattooist of Auschwitz by Heather Morris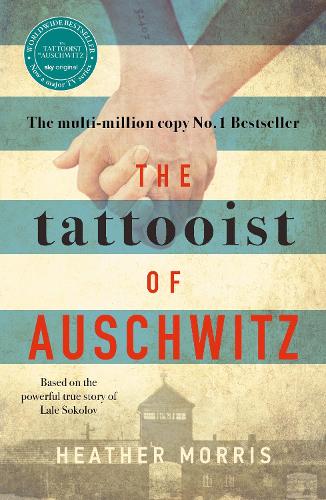 Synopsis: 
In 1942, Lale Sokolov arrived in Auschwitz-Birkenau. He was given the job of tattooing the prisoners marked for survival – scratching numbers into his fellow victims' arms in indelible ink to create what would become one of the most potent symbols of the Holocaust.
Waiting in line to be tattooed, terrified and shaking, was a young girl. For Lale – a dandy, a jack-the-lad, a bit of a chancer – it was love at first sight. And he was determined not only to survive himself, but to ensure this woman, Gita, did, too.
Price:
£3.32 on Kindle /£4.00 paperback.  Available from Amazon** here
Additional info:  
Based on a true story collected by Heather Morris over many meetings with Lale before he died. Enduring love, unthinkable murders, beatings, tortures, disease – I loved this book and devoured it in two sittings. Whilst I'm aware it's been on the shelves for some time now, if you've not already read it I urge you to.
---
*Synopsis and image credit of Amazon.
** This is an affiliate link which means I get a small commission if you buy through this. If you'd like to, great! If not, that's fine too.